Thomas Lempertz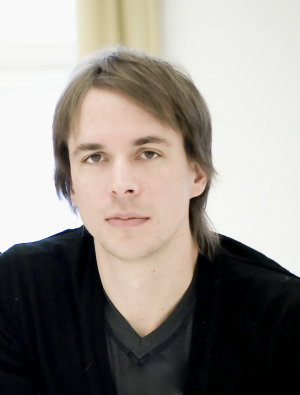 Thomas Lempertz, born in Pforzheim, Germany was trained at John Cranko School in Stuttgart.During that Time he already danced with the Stuttgart Ballet in On Your Toes. In 1994 he gratuated and had his first engagement with the Stuttgart Ballet under Marcia Haydee. Under the Direction from Reid Anderson he first became demi soloist and than soloist. Furthermore he joined the companie on tours all around the world.
In 2004 he followed his second passion and opend his own Fashionstudio in the centre of Stuttgart. Inspired by old fashionhouses and the Haute Couture he creates collections, costumes and made to measure.
In 2011 he was nominated for the New Face Award.
Works for Dance:
-Peekaboo, Marco Goecke, 16.April 2013, Sao Paolo Companhia di Danza (Movimentos Festwochen Wolfsburg)
Jam Session On Tour, Demis Volpi, 2.Oktober 2013, Ballett im Revier Gelsenkirchen
-ELĒGIJA, Demis Volpi, 26.April 2014, Latvian National Ballet Riga
-In Honour of, Bridget Breiner, 26.April 2014, Latvian National Ballet Riga
-A Memory, Katarzyna Kozielska, 23.Mai 2014, Stuttgart Ballet
-"Quasi una Fantasia", Demis Volpi, 27. August 2014, Ballet de Santiago de Chile
© 2007-2022 Nadja Kadel. All rights reserved.