Nadja Kadel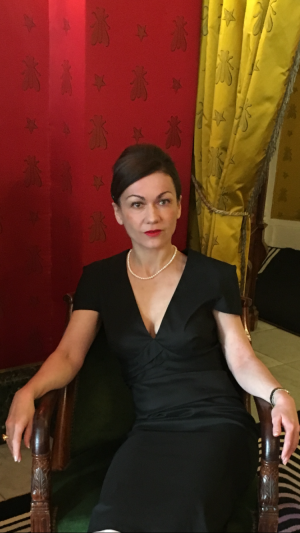 Nadja Kadel was born in Stuttgart and lives in Berlin. After graduating from her studies in educational science, dance therapy and arts management in Germany, the Netherlands and the USA, she started to work with Marco Goecke and meanwhile represents several choreographers, various dance companies and other dance professionals in organizational and artistic matters, among others the legacy of Uwe Scholz.
As a dance dramaturge she has worked with Marco Goecke in his production "Sweet Sweet Sweet" for Stuttgart Ballet, "Bravo Charlie", "Supernova" and "Pierrot Lunaire" for Scapino Ballet Rotterdam, "Suite Suite Suite" for Leipzig Ballet, "Spectre de la rose" and "Dearest Earthly Friend" for Les Ballets de Monte Carlo and "Place a Chill" for Pacific Northwest Ballet, "Garbo Laughs" and "Hello Earth" for Netherlands Dans Theater, "In the sky on that cloudy old day" for Berlin State Ballet and "Peekaboo" for Sao Paulo Cmpanhia de Danca; further with Tomi Paasonen for his production "Best before" in Berlin and with Cayetano Soto for "M/C" at the Royal Ballet of Flanders, "Canela fina" at the Balé da Cidade in Sao Paulo, "Carmen" for Ballet Dortmund and Ballet Brno, "Kiss me goodnight" for Introdans and "Sacre du Printemps" for the Portugese National Ballet in Lisboa.
Nadja Kadel also worked as lecturer at the Festspielhaus Baden-Baden in Germany between 2006 and 2009 and contributes to publications about ballet and dance. In January 2013 she published the book "Uwe Scholz. Leaps in Time". In March 2016 her book "Dark Matter" about the choreographies of Marco Goecke was published at Königshausen & Neumann.
© 2007-2022 Nadja Kadel. All rights reserved.